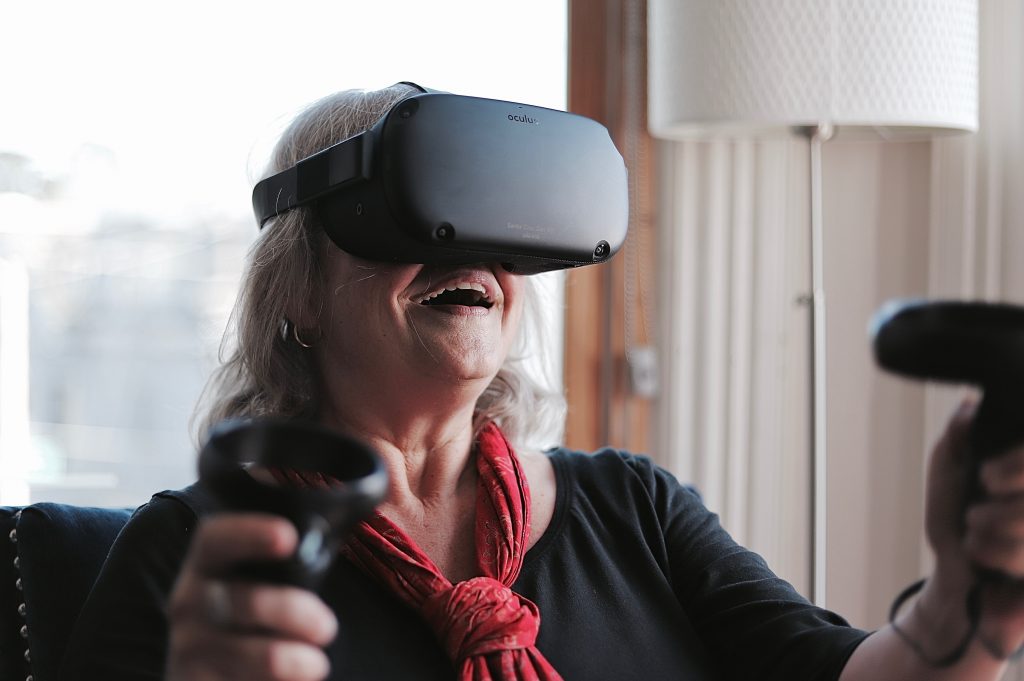 There is a new option for Chronic Pain – Virtual Reality therapy . Virtual Reality therapy is an evidenced-based approach to chronic pain treatment focusing on functional restoration and improving patients' quality of life.
Virtual Reality (VR) therapy applies graded Motor Imagery, corrective exercises from physical therapy which focus on performing activities of daily living and real-time position tracking. VR "totally immerses the patient in an entertaining, relaxing, interactive environment that so occupies the brain, it has no room to process pain sensations at the same time"(Brody 2019).
"I found VR fascinating. I spent 10 or 20 minutes in a dark room while a head-mounted 3-D screen transported me to a very relaxing place, taught me about the nature of pain, how oxygen travels through the body, then how to breathe, focus on my breathing, relax my body and think of nothing else" (Seattle Times, April 29, 2019). The device engages multiple senses, essentially flooding the brain with so much input that it cannot register pain signals. When pain messages try to get through, "the brain gives a busy signal," Hunter Hoffman, director of the VR research center at the University of Washington in Seattle, said.
One benefit of using VR is a decrease in pain-related anxiety. Some patients worry about how long their pain may last or if it will keep them away from school. Immersing themselves in a virtual environment can briefly shut out those concerns. Virtual reality gives them a pause, a minute to just sort of reset their minds and calm them down to deal with their pain a little better.
Too often, patients with chronic pain become afraid to move, which can actually make their problem worse. Various VR programs get patients to gently exercise their injured body parts and extend their range of motion while blocking their brain's ability to register pain.
Using VR as an adjunct, we can teach coping skills, techniques patients can use on their own that will help diminish chronic pain," Dr. Hoffman said. "Learning changes the brain and gives patients something that continues to work when they take the helmet off. When patients realize their pain isn't inevitable, they're more receptive to doing physical therapy exercises and more likely to move on their own."
Dr Jeffrey Gold is a Director at Children's Hospital in Los Angeles and says "VR is not a panacea or silver bullet, but a tool to teach many different things. Unlike opioids, you don't become dependent on VR. Rather, you learn skills that can generalize into life without VR. It's a tool for breaking the cycle of pain and stress that drives the nervous system through the roof. You can learn to think yourself well instead of thinking yourself sick."