Return to Work Pain Management Program (SIMP)
We help workers with functional restoration and to reduce or eliminate
disability and improve quality of life.
We now offer a telehealth option!
Pacific Rehabilitation Centers is now offering their Return-to-Work Pain Management program (SIMP) through videoconferencing. We are providing up to six hours per day of medical, physical and occupational therapy, educational classes, behavioral health and vocational counseling services. All, right there, in your own home!
We can help you get on the road to recovery and not feel afraid of catching COVID-19. We connect with you every morning using a desktop, laptop or tablet computer or even your Smart phone and you interact with our clinicians taking classes, meeting with our doctors and psychologists, exercising to strengthen muscles to overcome your chronic pain. Don't have a computer or Smart phone? We can loan you a computer and help you get connected to our program
Tell your physician or vocational counselor you want to attend Pacific's new Telehealth Return-to-Work Pain Management program and get a referral today!
You were injured on the job  and the treatments you have received haven't made a difference. You are in chronic pain and many days can't get off the couch. You are frustrated, your family roles have changed.  You are struggling financially and emotionally.   We are here to help.
RTWPMP  may be what you are looking for! The goals for this program are to help workers  like you, regain their ability to work, reduce or eliminate disability and improve the quality of your life by helping you cope effectively with chronic, non-cancer pain.
What does RTWPMP mean for me?
RTWPMP stands for "return to work pain management program". RTWPMP, also known as SIMP, is a structured, intensive, multidisciplinary program.  We take everything you will need to reduce your pain and take control of your life and combine it into individual and group classes and exercises. You develop a relationship with our staff.
Structured means your care is delivered through regularly scheduled classes, treatment and follow-up evaluation. You will build supportive relationships and interact with  Pacific Rehabilitation Centers' healthcare providers. We will develop an individualized treatment plan specifically for you.
Intensive means your treatment is delivered on a daily basis, six hours per day, five days a week, for up to four consecutive weeks. It's just like going to work and yes, you get a lunch break and periodic breaks throughout the day.
Multidisciplinary means your care is provided by our licensed healthcare professionals who specialize in pain management. This care includes medical, behavioral health, physical and occupational therapy and vocational counseling.
Program means combining medical, physical and occupational therapy, behavioral health, nursing and vocational counseling and helping you take control of your life again. We want you to be able to get back to where you were before you were injured.
Pacific Rehabilitation Centers' RTWPMP exists to benefit you!  If there is something that is preventing you from working or participating in your daily life, we will help you overcome those barriers.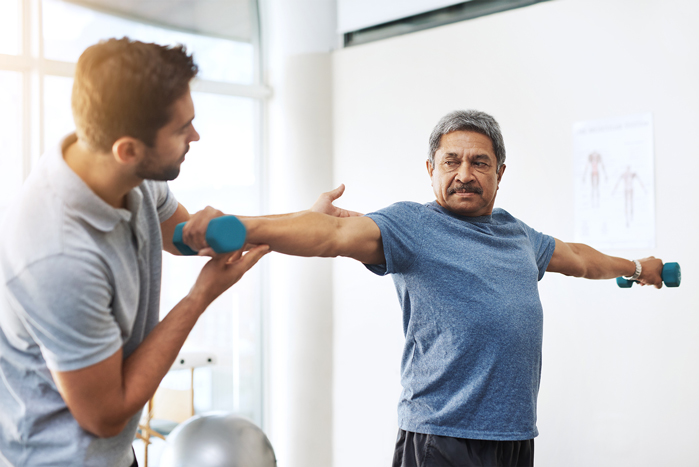 How do I qualify for a RTWPMP Program?
RTWPMP services are authorized on an individual basis. Your attending provider refers you to RTWPMP,  then a claim's manager authorizes an evaluation if you:
 Have unresolved chronic pain for longer than 3 months despite conservative care
 Have one or more of the following conditions:

 You are unable to return to work due to chronic pain, or
 You returned to work, but you need help with chronic pain management, or
 You have significant pain medication dependence, tolerance, abuse, or addiction.
You may need to tell your Attending Provider that you want to come to Return to Work Pain Management Program. Once we are given authorization, we will call and set up an evaluation with you.
RTWPMP CAN CHANGE YOUR LIFE!