Work Programs: Work Conditioning
Work Conditioning restores the functional performance skills of workers recovering from injury or illness. Our focus is restoring your musculoskeletal and cardiovascular systems, as well as helping you safely perform the functional demands you will encounter when you return to work.
Occupational and physical therapists work together to increase physical and functional capacities.
Education is provided in the areas of:
Healthy posture
Body mechanics
Self-management skills 
Home exercise programs
Generally patients attend two hours per day, three to five days per week.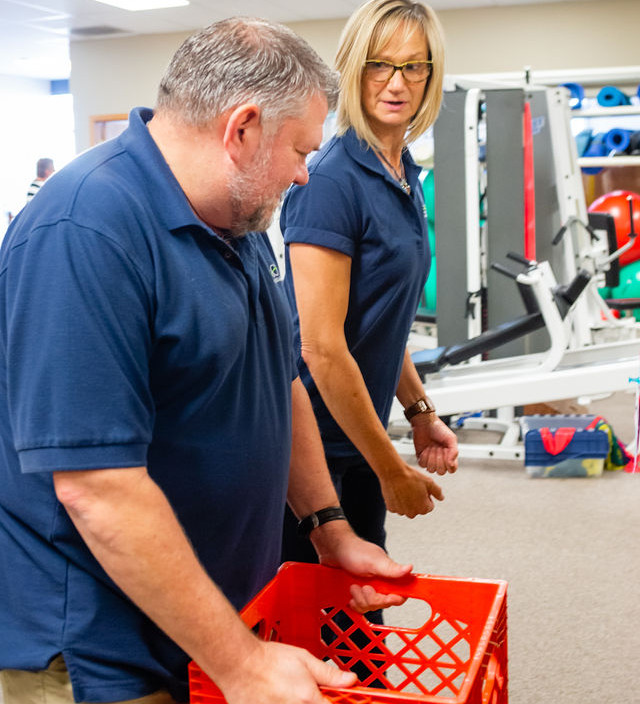 If you are having a Medical Health emergency, please call 9-1-1.
If you are having a Mental Health emergency, please call 9-8-8.
9617 7th Avenue SE
Everett, WA 98208
(425) 513-8509 Phone
(425) 290-9774 Fax
info@pacificrehabilitation.com
M-F: 8am – 5pm
1416 East Main, STE F
Puyallup, WA 98372
(253) 445-8663 Phone
(253) 445-8342 Fax
 info@pacificrehabilitation.com
M-F: 8am – 5pm
14715 Bel Red Road, Bldg G, Ste 201
Bellevue, WA 98007
(425) 644-4100
 info@pacificrehabilitation.com
M-F: 8am – 5pm