Telehealth Return-to-Work Pain Management Program
Restore Function. Remove Barriers. Return to Work.
Our Return-to-Work Pain Management Program is designed to help remove barriers and help patients return to work.
As of June 2020, we have been approved by the Washington State Department of Labor and Industries to add our signature Return-to-Work Pain Management to our list of telehealth services. This virtual, interdisciplinary program provides classes taught by our physicians, nurses, physical and occupational therapists, psychologists and vocational counselors.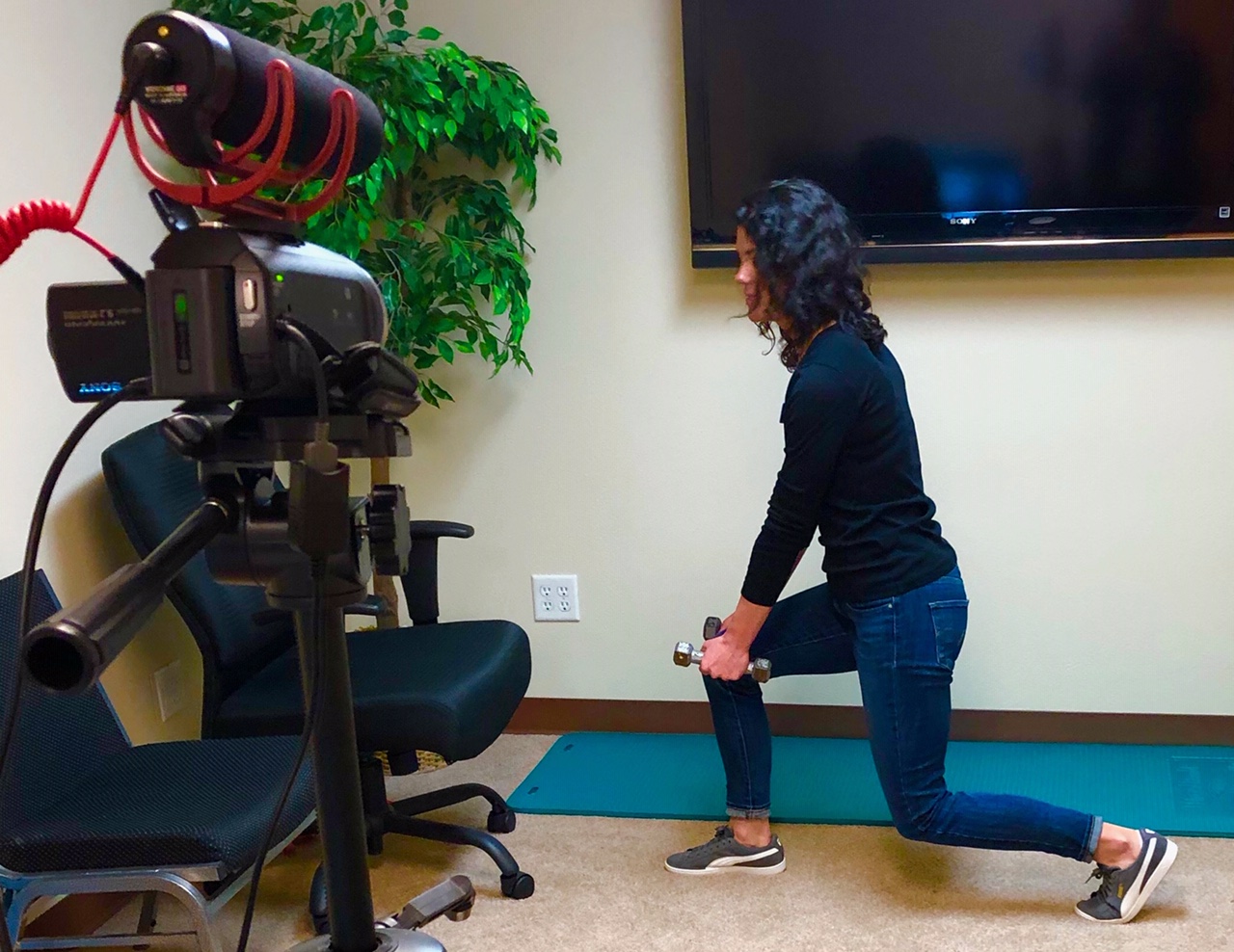 Duration: 1 day
Our interdisciplinary team has years of experience evaluating chronic pain patients. The evaluation process is simple:
Our physician will take a medical history, and perform a virtual physical exam.
Our psychologist will use testing and an interview to determine family support, motivation to complete the Program and barriers to return to work.
Our vocational counselor will determine the worker's ability to return to work and in what capacity.
Evaluations can be complete either in our clinics or through our virtual program.
Duration: 20 days
Our Return-to-Work Pain Management Program is virtually the same as it is in our clinic. 20 days, Monday through Friday, five to six sessions per day. Patients receive graded exercise, individual and group cognitive behavioral therapy, education, skill development, ongoing assessment, and a discharge care plan and report. We have ongoing communication with physicians and vocational counselors.
Duration: 6 months
Follow-up occurs during the six months after completion of the Return-to-Work Pain Management Program. Non face-to-face follow-up (on the phone) includes assessment and evaluation of pain and function, reviewing and reinforcing goals, community care coordination and holding case conferences.
To get started, we simply need a referral from the patient's physician. If you have any questions regarding the program or referral process, please feel free to call us at 877-302-7132 or contact us online.
How long does the program last?
The duration of the program is 20 days – 5 days per week, 6 hours per day. Following the 20 day virtual therapy program, there is a 6 month follow up period. During this time, the patient will be required to participate in over-the-phone evaluations. There will be no face-to-face telehealth sessions during this period.
How do I get started?
If you are a physician, we simply need a referral for your patient. If you are a patient, discuss this option with your primary care physician to determine if this option is right for you.
What if I don't have access to the internet?
We can loan the necessary equipment and help patients access the Internet.
Will my insurance provider cover this?
The Return-to-Work-Pain Management program is for individuals who have been injured on the job and are covered under Workers' Compensation insurance.
Do I have to travel to your clinic at any point?
No. This is a virtual program that does not require the patient to by physically present at any point in time.